Hi,
as you already know, my name is Frank Bauer and I am also known as the "German Aussie" (born in Germany and now living in Australia). Late November 2008 Detlev Reimer and I agreed on me taking over this blog and continue the great work he started on here. I started online in 1996, published my first newsletter issue in July 1996, started my Add2it.com business in March 2000 and went full time online on the 1st of December 2001.
The only thing I did right from 1996 onwards was that I started to build my own list, otherwise I had no clue and direction at that time. I was participating in dozes of network marketing programs, became an affiliate in even more programs then that and had not a single product of my own to sell. But then in 2000 I finally got it! I needed products of my own! Even though I still had a fulltime job at that time, I wanted to see if Internet marketing would work for me. But without a product, it's very hard to get known so I was thinking hard what an Internet marketer would need and found it:
A tool which would help build the most important asset of every Internet marketer: Your own mailing list! That's when my Add2it Mailman Pro software script was born. I created the first version of my software in early 2000 and released it to the public around September 2000.
It was an instant success.
I quickly found a lot of marketers who partnered with me and sent out announcements to their lists – also known as Joint Ventures. Joint Venturing was the key for me. Soon I was making the same amount of money from the sales of my software scripts and services as I was making in my day job.
I decided to take the plunge and left the company I was working for at that time and I became a full time Internet marketer by December 1st of 2001 and I have never looked back since. Even though I also made some mistakes along the way, I have always been able to make my living from my online activities.
Not only from the sales of my Add2it Mailman Pro but also from some followup products I created (Add2it MailResponder Pro, Add2it Go-To System, ViralURL etc.). But like every Internet marketer, I am also doing affiliate marketing. I now would like to help you to become more successful online, too. Or if you are already successful, I want to show you some tips and tricks which you probably aren't applying in your business, yet.
At least, I would like to welcome you on my list and hope that you will find enough interesting content to keep coming back. With that said, I would like to invite you to post some comments here (no spam please – it will be deleted, anyway!) and introduce yourself or just say "hi" to me ;-).
To YOUR success,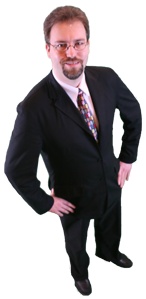 Frank Bauer
Contact details:
Add2it.com Marketing Pty Ltd
Frank Bauer
P.O. Box 620
Sydney NSW 2001
Australia
Contact me here:
Phone: +61-2-8005-8475